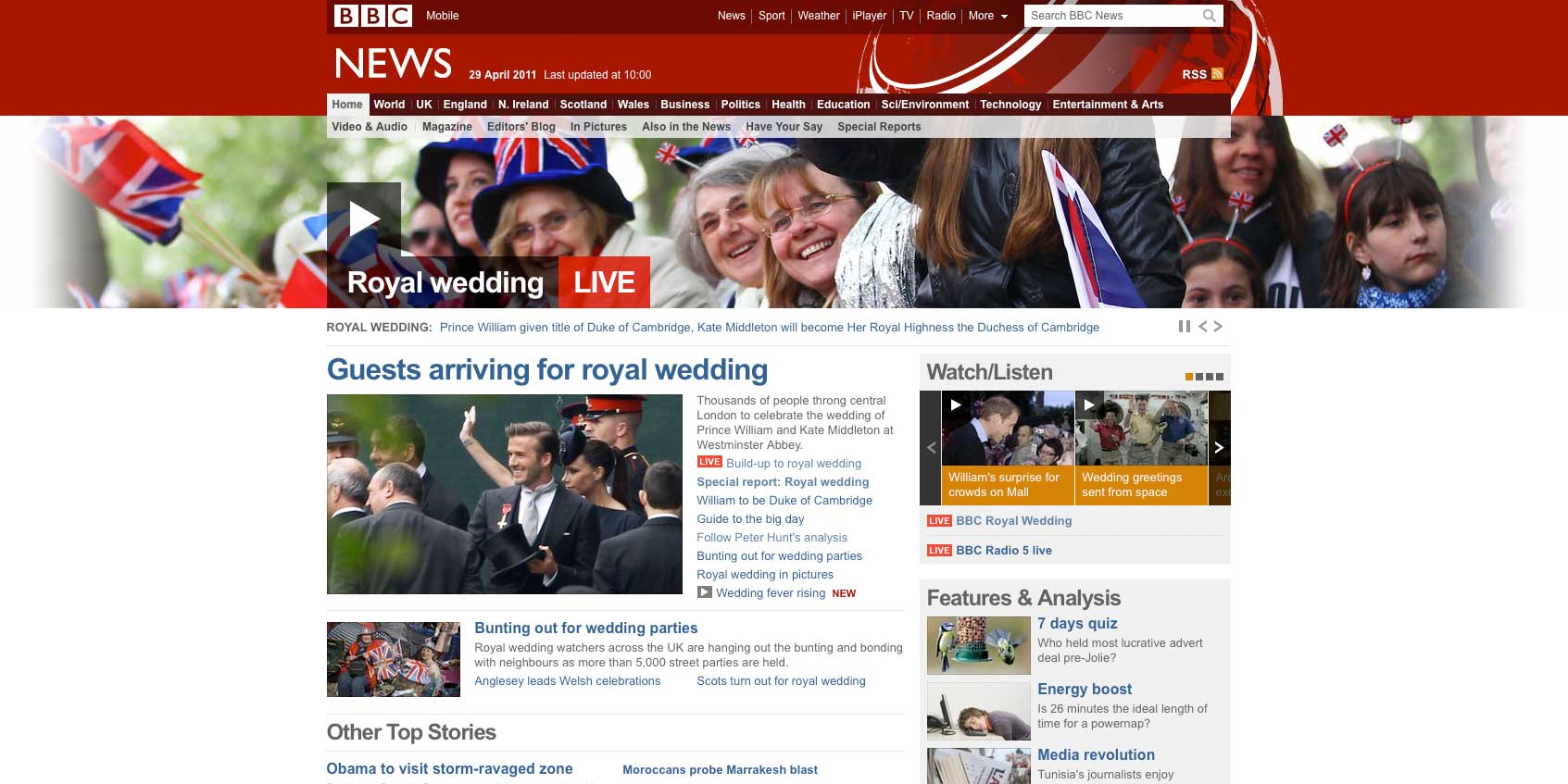 BBC News
A two year project to redesign and relaunch one of the world's most used and loved products.
By 2008/9 the BBC News website was being used by over 6 million individual users a day (we later grew this to over 15 million), and those of us who had been there since the early 2000's had already established it as the number one news site throughout much of the world.

A complete redesign of such a fast moving and highly used product is always a risky proposition, and not to be taken lightly, but with this one we'd outgrown our shell and desperately needed a new one.

A small team of us worked for almost two years, starting with in-depth research on both sides of the atlantic, hundreds of iterations to our designs and making some massive technical and product changes.

Gareth Owen was a senior leader on the BBC News website for over a decade and ran its core Product, UX and development teams through a period where daily usage grew to over 20 million individual users and 100 million page views a day.
Services delivered:
Digital Strategy,
Global Expansion,
Global User Studies,
Product Best Practices,
Team Leadership
Ready to learn how we could do the same for your business? Get in touch to arrange an initial chat on the phone or over a coffee.