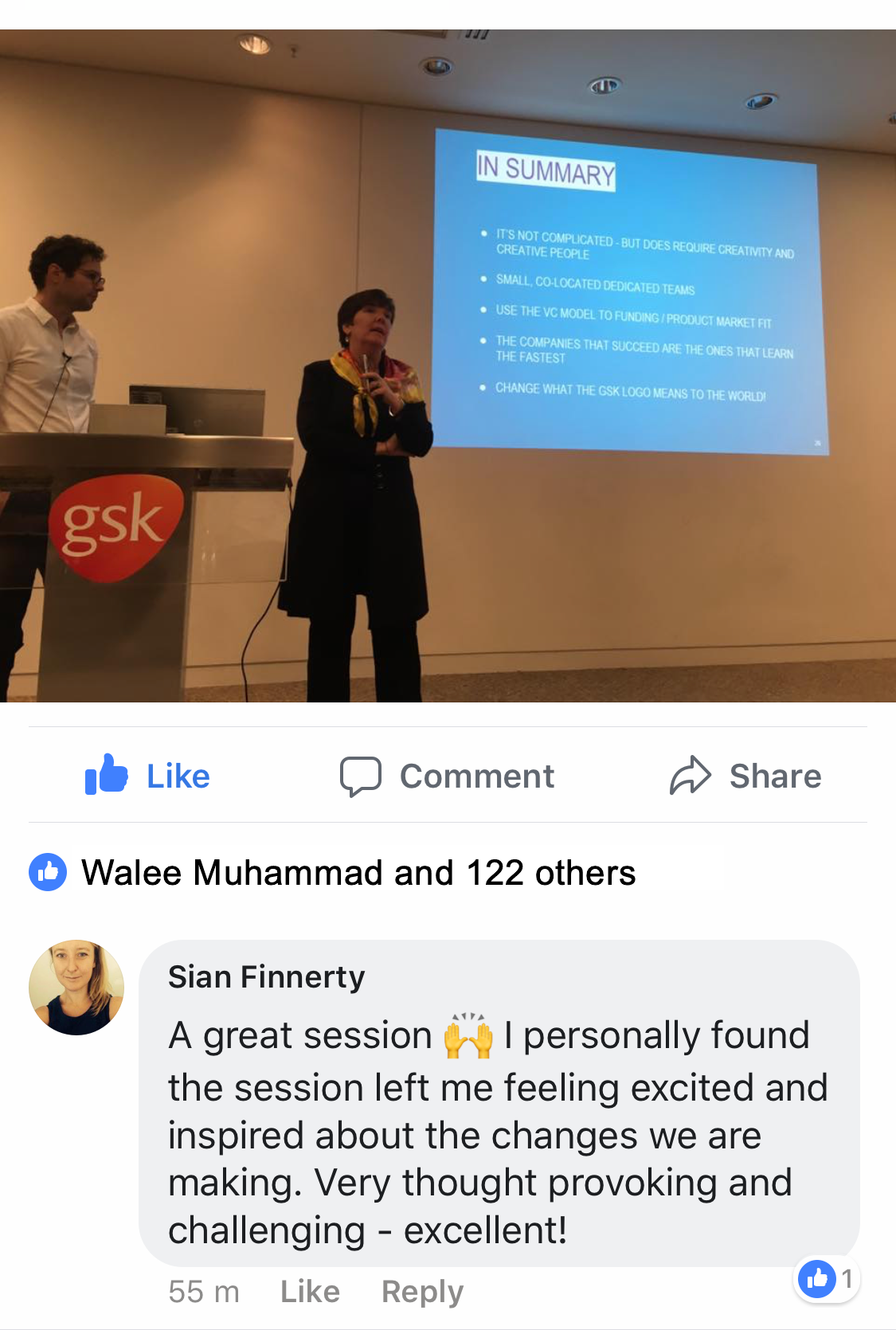 GlaxoSmithKline (GSK)
Helping one of the world's biggest pharmaceutical companies to transform for the digital age.
The Digital Product group has been working closely with GSK for over 3 years. Currently working with the company's global leadership on how the business structures, thinks and operates like the world's leading digital businesses do.

"You are one of the best parts of the new GSK energy...so glad you are co steering here with us."
Karenann Terrell, Chief Digital & Technology Officer, GSK

With 150,000 employees all over the world, and like any globally dispersed company that is dealing with the challenges of integrating digital with their traditional business, GSK benefits from our experience of leading teams at some of the world's biggest digital companies and supporting start-ups to corporations, helping to bring an outside perspective to GSK's mission of readying the business for a digital future.
Services delivered:
Digital strategy,
Digital transformation,
Digital poduct best practices,
Team coaching
Ready to learn how we could do the same for your business? Get in touch to arrange an initial chat on the phone or over a coffee.