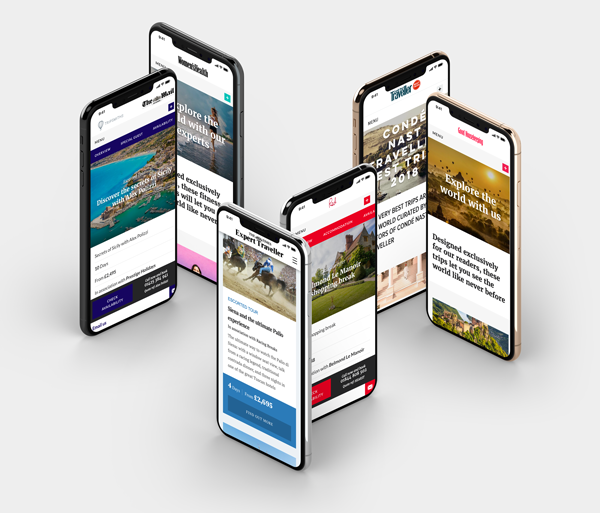 Tripsmiths
From nothing to market leader within 2 years.
Two years ago the founder of Tripsmiths had an idea - to create a brand new type of travel company - one that would provide the backbone to the world's biggest media companies branded travel offerings.

Since day one the Digital Product Group had been involved, launching successful travel products for brands including The Times, The Telegraph, Hearst magazines titles such as Woman's Health, Time Magazine titles such as Woman and Home and many, many others.

We've helped the company to reach a turnover of millions within in a really short period and continue to work closely with the founder and Tripsmiths team.
Services delivered:
Digital Strategy,
Product Development,
User Studies,
Product Best Practices,
Technical Strategy
Ready to learn how we could do the same for your business? Get in touch to arrange an initial chat on the phone or over a coffee.